Is Your Dog Protected Against Heartworm Disease?
Take this QUIZ to find out! Heartworm disease can be fatal and the cost to treat an infected dog is expensive. Prevention is key!
ONE Dose = ONE Year Protection
ProHeart12, given at Best Pets as an injection, continuously prevents heartworm disease for a whole year. If you have a hard time remembering to give your pet a monthly medication, this could be your answer!
No more monthly reminders! No more trying to get your dog to eat a monthly chew! Learn More
Worried About Cost?
A whole year of coverage with ProHeart12 costs 18%-45% less compared to typical monthly chew preventions such as Heartgard.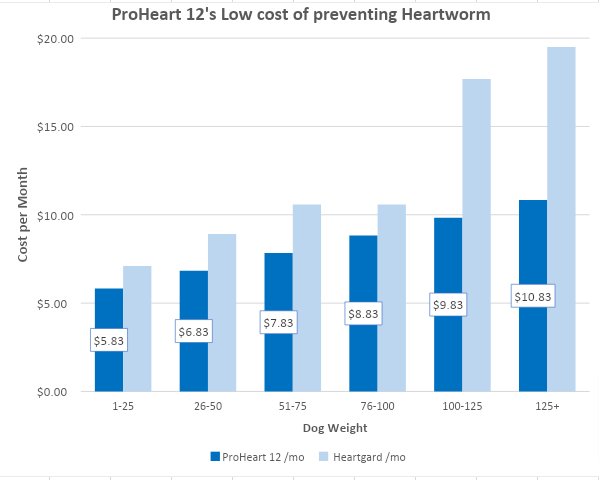 To learn More About ProHeart12, give us a call or book an appointment online now: