Veterinarians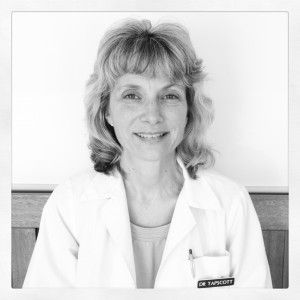 Heidi Tapscott, D.V.M.
Dr. Tapscott used her passion for animals to complete a Bachelor's degree in Animal Sciences from Cornell University then received her Doctorate degree in Veterinary Medicine at the University of Florida. She has been in practice for over 25 years, employed at five local veterinary practices and has built a solid reputation as a kind and compassionate animal practitioner with perceptive diagnostic and exceptional surgical skills. Her many clients describe her as an excellent communicator with both pets and pet owners.

During her journey to becoming a highly-experienced veterinarian Dr. Tapscott always wanted to see the best standards of care combined into a veterinary hospital.

Complete Care - providing Housecalls for those in need, Urgent appointments when the unexpected occurs and Special surgeries.

Blending Science Based Medicine with Personalized Service - offering the safest and most Effective Treatments and not just focusing on the bottom line, always considering the Long-term health of the pet and offering Breakthrough medical products.

Preserving the Bond with your Pet - always Finding a way to help your pet, offering Multiple treatment options and helpful Payment options.

Community - caring for Strays, assisting the local Rescue groups, working together with Animal control officers and the MSPCA Nevins Farm & Lowell Humane Society.

She feels blessed to have had the opportunity to form Best Pets Veterinary Hospital with the motto "Skilled care you can trust" a veterinary practice that blends the best standards of care. We have surrounded ourselves with a strong group of people (employees, clients, partners, & vendors) who support our mission. Or success proves that we can help more pets with people that share these values.

Dr. Tapscott is an active member in several professional associations including the AVMA, the Massachussetts VMA, and AAHA. She also volunteers services for several local rescue groups including the MSPCA Nevins Farm and Lowell Humane Society.
Hospital Staff
Dr. Gardner
Dr. Gardner grew up in Massachusetts and attended undergraduate studies at University of Connecticut. She studied a wide variety of subjects but eventually realized that she wanted to pursue Veterinary Medicine because the career combines science, creativity and personal interaction in such a unique way. Of course she love animals as well and has a soft spot for older cats. She received her Doctor of Veterinary Medicine degree from University of California in 2002. Since then, she has gained experience in a wide variety of areas such as urgent care, shelter medicine, imaging, clinical medicine and surgery. She is happy to be back here on the East Coast because there are so many places to explore. She enjoys the beaches and theme parks in the summer, and the occasional snowboarding day in the winter.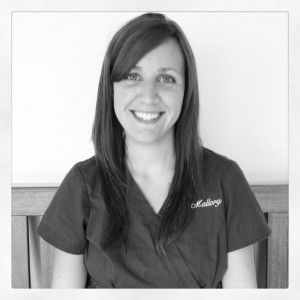 Mallory
When you meet Mallory, you will sense the heartfelt connection she will immediately make with your pet and her experience embodies our motto "Skilled care you can trust". She has over 13 years of Animal Care experience. In 2010 she graduated from Becker College with honors and earned her Associates Degree in Animal Science. The past 3 years at Best Pets have been extremely rewarding and enlightening for her. She is looking forward to continuing her education to become a Certified Veterinary Technician in the future. In Mallory's spare time, she enjoys going to reggae concerts, being outdoors, and spending time with her son Layton and cat Kaya.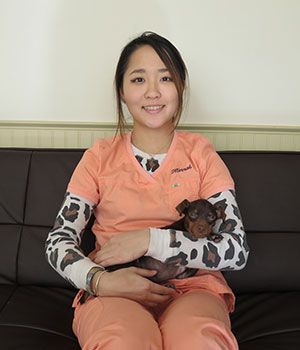 Hannah
Hannah focuses on establishing a comfortable and calm environment for both our pets and their families, especially nervous felines. She graduated from UMass Amherst with honors as a Pre-Veterinary Science major and Biochemistry minor and will be starting her path to becoming an excellent veterinarian at Tufts Veterinary school next fall. While at Tufts Wildlife Clinic she had the unique opportunity to help sheep and goats give birth and interned at many animal hospitals and shelters. She enjoys spending time with her Pembroke Welsh Corgi, binge watching her favorite TV shows, tagging her friends in funny memes, and going on adventures with her friends. Working as a veterinary technician at Best Pets is preparing her for veterinary school by helping her gain important clinical skills, communicating with clients, and expanding her knowledge.
Jessica
Jessica joined our team after 10 years of veterinary client care experience from small general practices to the largest emergency hospital. She knows how to expertly triage urgent situations, provide critical information and help you remain calm in any situation. Her favorite part of her job is getting to know our clients and their pets. She also has a great sense of humor and keeps all of us laughing. Born and raised on the North Shore, she lives with her dog Laila, two cats Baby and Batman, and her two crazy ferrets Doobie and Cookie. In her free time she enjoys camping, photography and some karaoke.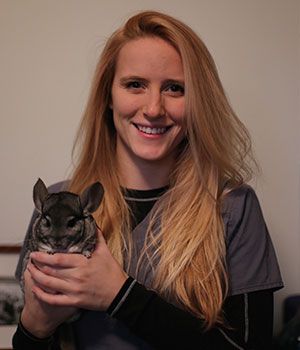 Katy
Katy has a special ability to relax pets when getting their nails trimmed and receiving medical therapies. She graduated in June 2016 from Trent University in Ontario, earning her Bachelor of Science degree with honors in Biology. She has been involved in many aspects of animal care for over 8 years from volunteering in shelters to interning in wildlife care and rehabilitation in Canada, Australia and Massachusetts. Katy is progressing quickly towards achieving her certification as a Veterinary Assistant. At Best Pets, Katy enjoys learning something new every day from working with so many furry faces. She lives with two energetic chinchillas, Jazz and Zydeco, chickens named Molly and Lucy, a tropical fish tank and a hive full of honeybees. In her spare time Katy loves hiking, playing hockey, skiing, photography and listening to live music.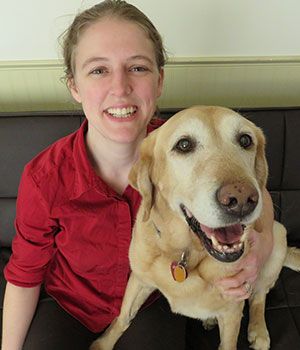 Lindsay
Lindsay has 20 years of experience working with animals of all shapes and sizes (from hamsters to horses)! She graduated in 2009 from Sweet Briar College in Virginia with a Bachelor of Science in Biology. While serving as a Pet Trainer for PetSmart, Lindsay went on to complete the Veterinary Technician Program at North Shore Community College. Lindsay became a CVT in August of 2015 and, is excited to put her skills to use as part of the Best Pets team. Lindsay is married with several 4 four-legged children – a yellow Labrador, Sasha; a shorthair tabby, Hazel; a Chinese Water Dragon, Beatrice; and, a horse, Neeko. Lindsay enjoys spending time working at the barn, doing puzzles, and with her family.